Certified Medication Aide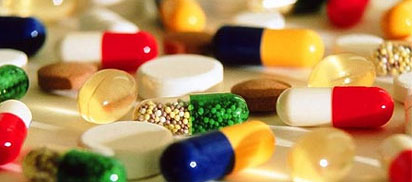 CERTIFIED MEDICATION AIDE
Classroom and clinical experiences will provide you with the skills necessary to administer oral and topical medication in a safe and accurate manner in an adult care home in Kansas. Upon successful completion of the course with a passing grade, you are eligible to take the Kansas Nursing Medication Aide test.
Prerequisites for Certified Medication Aide (75 clock hours)
Must be a Certified Nurse Aide in Kansas

Must take the Work Keys test and score at least a 4 before starting the course. KCN will administer this.

Bring the following FOR ENROLLMENT:
Kansas Certified Nurse Aide Card (Active)

Negative TB Skin Test (within last 6 months) or chest X-ray (within last 5 years)

Copy of Drivers License or valid photo identification

Copy Social Security Card
CMA students will need to wear navy blue scrubs for class picture and ID badge for clinical. The instructor will provide you with dates ahead of time. Street clothes are worn for regular class days.

Each student will pay a $60.00 application fee and state exam fee. This appears as a course fee and will be collected with tuition.
**Please Note Changes with the Recertification of the Medication Aide Certificate.
The following is a Notice from the Health Occupations Credentialing Office:
1. Medication aides will have one year from the date of their medication aide certification expires to take the update course. If the course is not taken within one year of the certification expiration date, the entire medication aide course must be retaken.
2. An individual must be 18 years of age to be certified as a medicainon aide. This requirement does not restrict individuals' ability to enroll in a medication aide course.
3. Health Occupations Credentialing will no longer issue certification cards for nurse aides, home health aides or medication aides. Any required certification information is available on the Kansas Nurse Aide Registry at www.ksnurseaidregisrty.org. There is no federal or state requirement that an individual possess a physical certification card only that they are listed on the state nurse aide registry with a certification which is active and with no prohibitions.
Day CMA classes meet on Monday, Wednesday, & Friday from 8:00am – 2:30pm
Weekend CMA classes meet on Saturday and Sunday from 4:00pm – 9:00pm
Health Occupations Credentialing, KDADS
612 South Kansas Ave.
Topeka, Kansas 66603
(785)296-1500